General information
Head of Department: Professor Nataša Pejić, PhD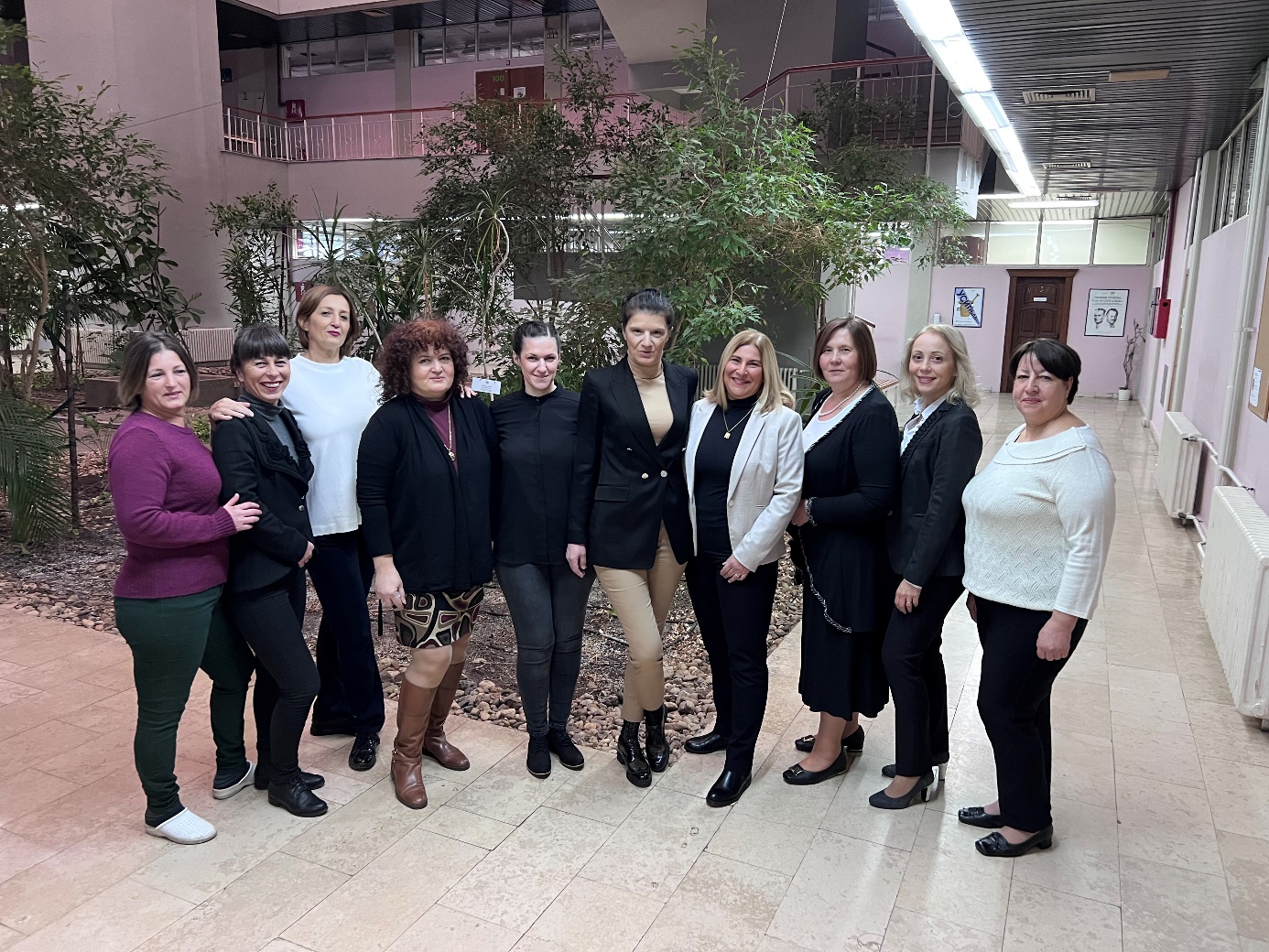 A photo of the staff of the Department of Physical Chemistry and Instrumental Methods
From left to right: Olgica Čemerikić, Danijela Crnobrnja, Svetlana Mićić, Slavica Blagojević, Jelena Rupar, Nataša Pejić, Mara Aleksić, Leposava Pavun, Aleksandra Janošević Ležaić and Vesna Stojković
At the Department of Physical Chemistry and Instrumental Methods, theoretical and practical classes are conducted in two compulsory and two elective courses within the integrated academic studies of both study programs. The department also participates in the implementation of doctoral academic studies, modules: Drug Analysis, Bromatology, Pharmacognosy and Pharmaceutical Technology, as well as in specialist studies required by healthcare system in the study programs: Drug testing and control, Sanitary Chemistry and Toxicological Chemistry.
Teachers and associates of the Department are engaged in teaching, scientific research and professional work. The study and understanding of physicochemical phenomena and occurrences, as well as ways of performing various instrumental methods and their potentials, have essential function in scientific disciplines that students will study in higher years of study, within professional courses. In individual laboratory work, students are introduced to a number of instrumental methods/techniques and their application for various determinations, which will be used in professional courses and practices.
Scientific research work covers a wide and diverse range of scientific issues in the field of Physical Chemistry, Chemistry, Colloid Chemistry and Pharmacy, and is realized through several national and international projects. Teachers of the Department have achieved successful cooperation with other faculties and scientific research institutes in the country and abroad.