Aleksandra Topić, PhD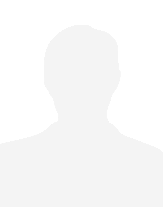 Position: Professor
Organizational unit: Department of Medical Biochemistry
Address: Vojvode Stepe 450, 11221 Belgrade, Serbia
Room: A206
Phone: +381 11 3951-283
Fax: +381 11 3972-840
Email: atopic@pharmacy.bg.ac.rs

Aleksandra Topic graduated from Faculty of Pharmacy in Belgrade (1986.). She finished master's degree "Genetic polymorphism of alpha-antitrypsin deficiency in the population of Serbia" (1992.), PhD thesis "The distribution of phenotypes, concentration and functional activity of alpha-1-antitrypsin in health and disease" (1999.), specialization in Medical Biochemistry (1994.), and sub-specialization in Clinical Immunochemistry (2003.) at the same Faculty. She attended Course of Higher Education Learning and Teaching, Robert Gordon University, Aberdeen, Scotland (2004).
Dr. Topic is currently professor in the Department of Medical Biochemistry. She was a mentor and a member of the committee for a large number of undergraduate theses, for thesis in Medical biochemistry specialisation, one master's thesis at the Medical Faculty and one doctoral thesis at the Institute of Molecular Genetics and Genetic Engineering in Belgrade. Since 1991. she was participating in the scientific projects, as well ad in the current project funded by of the Ministry of Education, Science and Technological Development, Republic of Serbia (No.173008).
She has published 42 scientific articles (international-35 and national-7 journals), four chapters in international monographs, and 72 presentations at scientific conferences. She is reviewer for 20 international SCI journals. The results of two studies where Dr. Topic was the first author were included in the genetic base of the American National Institutes of Health-Genetic Association Database of human genetic association studies (http://geneticassociationdb.nih.gov/cgi-bin/view.cgi?table=allview&id=594546; http://geneticassociationdb.nih.gov/cgi-bin/tableview.cgi?table=referenceview&fr=1076).
She has participated as a lecturer in continuing education of Medical biochemists, and she held lecture to teachers of the Faculty of Pharmacy: System approach to the Curriculum (2005).
She has been active in Faculty through the following activities: member of the Commission for improving the quality of teaching and the Commission for accreditation of Faculty of Pharmacy (2006.-2013.), a president of the Commission for organizing and conducting the students' evaluations of teaching at the Faculty of Pharmacy (since 2010.), and a member of the Program Council of the Centre for Continuing Education of the Faculty of Pharmacy (since 2013.). Also, she is a member of the Board of Statutory Issues at the University of Belgrade (since 2010.). Dr. Topic is member of the Serbian Society of Cancer Researchers and the European Association for Cancer Research (EACR).
Research interests: structural and functional analysis of molecular biomarkers in complex and hereditary diseases (chronic obstructive pulmonary disease, asthma, cancer, diabetes mellitus, a deficit of alpha-1-antitrypsin deficiency, etc.).
Petrovic-Stanojevic N, Topic A, Nikolic A, Stankovic M, Dopudja-Pantic V, Milenkovic B, Radojkovic D. Polymorphisms of Beta2-Adrenergic Receptor Gene in Serbian Asthmatic Adults: Effects on Response to Beta-Agonists. Molecular Diagnosis and Therapy 2014 Jul 30. [article in press]
Topic A, Francuski Dj, Markovic B, Stankovic M, Dobrivojevic S, Drca S, Radojkovic D. Gender-related reference intervals of urinary 8-oxo-7,8-dihydro-2′-deoxyguanosine determined by liquid chromatography-tandem mass spectrometry in Serbian population. Clinical Biochemistry 2013;46:321–326.
Topic A, Djukic M. Diagnostic characteristics and application of alcohol biomarkers. Clinical Laboratory 2013;59:233-245.
Topic A, Ljujic M, Radojkovic D. Alpha-1-antitrypsin in pathogenesis of hepatocellular carcinoma. Hepatitis Monthly 2012;12(10 HCC): e7042.
Topic A, Radojkovic D (2012). Polymerization and Oxidation of Alpha-1-Antitrypsin in Pathogenesis of Emphysema. In: Lung Diseases - Selected State of the Art Reviews, Elvis Malcolm Irusen (Ed.), pages 55-82. ISBN: 978-953-51-0180-2, InTech.
Topic A, Radojkovic D (2012). Accepted and potential genetic factors involved in the ethiology and pathogenesis of emphysema. In: Advances in Medicine and Biology, vol. 40. Ed. Leon V. Berhardt. NovaScience Publishers. Inc. New York, Pages 91-120. (ISBN: 978-1-62100-421-9).
Topic A, Ljujic M, Nikolic A, Petrovic Stanojevic N, Dopudja Pantic V, Mitic Milikic M, Radojkovic D. Alpha-1-antitrypsin phenotypes and neutrophil elastase gene promoter polymorphism in lung cancer. Pathology and Oncology Research 2011;17:75-80.
Topic A. (2010) Serpin-Related Diseases. In: Serpins and Protein Kinase Inhibitors: Novel Functions, Structural Features and Molecular Mechanisms. Bojidor Georgiev and Sava Markovski (ed.). NovaScience Publisher, Inc. New York: pages:1-36. (ISBN: 978-1-60741-187-1).
Topic A. (2009) Alpha-1 Antitrypsin and Neutrophil Elastase in Lung Cancer Development. In: Smoking and Lung Cancer. Evelyn N Powers and Jasmina B. Cabbot (ed.). NovaScience Publisher, Inc. New York: 47-72, (ISBN: 978-1-60692-367-2).
Topic A, Spasojevic-Kalimanovska V, Zeljkovic A, Vekic J, Jelic-Ivanovic Z. Gender-related effect of Apo E polymorphism on lipoprotein particle sizes in the middle-aged subjects. Clinical Biochemistry 2008;41:361-367.
Topic A, Jelic Ivanovic Z, Spasojevic Kalimanovska V, Spasic S. Association of Moderate Alpha-1-antitrypsin deficiency with Lung Cancer in the Serbian population, Archives of Medical Research 2006;37:866-870.