Sandra Vezmar Kovačević, PhD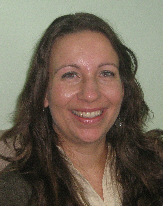 Position: associate professor
Organizational unit: Department of Pharmacokinetics and Clinical Pharmacy
Address: Vojvode Stepe 450, 11221 Belgrade, Serbia
Room: B304
Phone: +381 11 3951-347
Fax: +381 11 3972-840
Email: svezmar@pharmacy.bg.ac.rs


CV
Sandra Vezmar Kovačević graduated in 1999 at the Faculty of Pharmacy, University of Belgrade.
After completing the obligatory internship at the Pharmacy "Belgrade" she continued her work as an associate at the Department of Pharmaceutical Technology and Cosmetology (1999-2000).
From 2000-2005 she performed PhD research in Clinical Pharmacy at the Rheinische Friedrich-Wilhelms-Universität, Bonn, Germany. From 2001-2005 she was a scholar of the Deutscher Akademischer Austauschdienst (DAAD), as well as a teaching assistant at the Department of Chemistry (Analytical chemistry 2001-2004) and at the Department of Cinical Pharmacy (Clinical Pharmacy 2004-2005). Her research involved the study of changes in the folate and methyl-transfer pathway in the cerebrospinal fluid of pediatric patients with acute lymphblastic leukaemia and primary lymphoma of the CNS, who were treated with high-dose methotrexate. The goal of the research was to establish correlations between biochemical changes and neurotoxicity, an adverse effect of high-dose methotrexate, in order to prevent adverse effects of the drug in clinical practice.
Following her PhD dissertation she returned to Serbia and worked for the pharmaceutical company Hemofarm AD as an associate and afterwards manager in the field of marketing (2005-2007).
In 2007 she became a teaching assistant at the Department of pharmacokinetics and clinical pharmacy and in 2009 she received the Assistant Professor position. She teaches teorethical and practical classes in pharmacokinetics, clinical pharmacy and clinical pharmacokinetics in the undergraduate pharmacy programme. Moreover, she participates in teaching of several subjects in PG Dip programme in Pharmaceutical care and PhD programme in pharmacokinetics and clinical pharmacy, Faculty of Pharmacy, University of Belgrade, as well as in the PG Dip programme in Pharmaceutical Medicine and PhD programme in Medical Pharmacology, Faculty of Medicine, University of Belgrade.
She published 26 papers, 11 in international peer-reviewed journals and 22 abstracts in national and international meetings and supervised or examined 2 PhD, 5 PG dip and more than 20 diploma works.
In addition, she reviewed an adjunctive textbook for undergraduate and postgraduate courses and is a peer-reviewer for two national and two international scientific journals.
She was a speaker for more than 10 educations and seminars for pharmacists and pharmacy students.
Research interest: Pharmacokinetics, Clinical Pharmacy
Foreign languages: english, german, italian, swedish
Odalovic M, Vezmar Kovacevic S, Nordeng H, Ilic K, Sabo A, Tasic L. Predictors of the use of medications before and during pregnancy. Int J Clin Pharm. 2013;35(3):408-16.
Odalovic M, Vezmar Kovacevic S, Ilic K, Sabo A, Tasic L. Drug use before and during pregnancy in Serbia. Int J Clin Pharm. 2012;34(5):719-27.
Brzaković BB, Vezmar Kovačević SD, Vučićević KM, Miljković BR, Martinović ZJ, Pokrajac MV, Prostran MS. Impact of age, weight and concomitant treatment on lamotrigine pharmacokinetics. 2012;37(6):693-7.
Perić A, Toskić-Radojičić M, Dobrić S, Damjanov N, Miljković B, Antunović M, Vezmar S. Are COX-2 inhibitors preferable to combined NSAID and PPI in countries with moderate health service expenditures? J Eval Clin Pract. 2010;16(6):1090-5.
Ristić S, Miljković B, Vezmar S, Stanojević D. Are local clinical guidelines useful in promoting rational use of antibiotic prophylaxis in Caesarean delivery? Pharm World Sci. 2010;32(2):139-45.
Vezmar S, Miljkovic B, Vucicevic K, Timotijevic I, Prostran M, Todorovic Z, Pokrajac M. Pharmacokinetics and efficacy of fluvoxamine and amitriptyline in depression. J Pharmacol Sci. 2009;110:98-104.
Vezmar S, Schuesseler P, Becker A, Bode U, Jaehde U. Methotrexate-associated alterations of the folate and methyl-transfer pathway in the CSF of ALL patients with and without symptoms of neurotoxicity. Pediatr Blood Cancer. 2009; 52: 26-32.
Becker A., Vezmar S., Linnebank M., Pels H., Bode U., Schlegel U., Jaehde U. Marked elevation in homocysteine and homocysteine sulfinic acid in the cerebrospinal fluid of lymphoma patients receiving intensive treatment with methotrexate. Int J Clin Pharmacol Ther. 2007; 45(9):504-15.
Simon A., Besuden M., Vezmar S., Hasan C., Lampe D., Kreutzberg S., Glasmacher A., Bode U., Fleischhack G. Itraconazole prophylaxis in pediatric cancer patients receiving conventional chemotherapy or autologous stem cell transplants. Support Care Cancer. 2007; 15(2):213-20.
Vezmar S, Becker A, Bode U, Jaehde U. Biochemical and clinical aspects of methotrexate neurotoxicity, Chemotherapy 2003; 49: 92-104.